Hometown:  
Santa Clarita Valley
(California, USA) 
Languages:
1st: English
2nd: Japanese
My weekly schedule:
Japan Standard Time
Sun,Mon,Tue,Wed,Thu,Fri,Sat
7:00-23:30
I rather like to paint with water colors and sometimes do illustrations. Also I love history and mythology, American history, European history, Japanese history. And when I lived Stateside I used to ride horses (even had my own horse), but now I lack of a pony. I suppose it is kind of hard to get one in the Greater Tokyo Area. From time to time enjoy playing games like Monster Hunter or Final Fantasy. As of right now, I am really into Shingeki no Kyojin.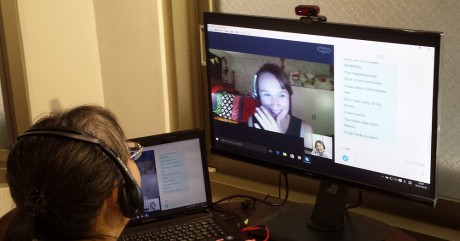 Dear Customers:
Hello! I am Gemma. Currently, I have lived in Japan since 2007. I was born and raised in a sleepy suburb of Los Angeles. I have always had an interest in Japan since I was a child. My mother would often travel to Asia for work and her gifts from Japan were always my favorite. So naturally, as I grew older I decided to study Japanese. Love making new friends. So let's compare translation notes, maybe laugh a little bit, and just have fun. So please feel free to message me and we'll chat.
Dear international friends:
I am glad for this opportunity to introduce myself. I am local Southern Californian girl living outside of Tokyo (Kawasaki area). Have had my ups and downs but never a dull moment here in Japan. I would love to share my experiences with you.